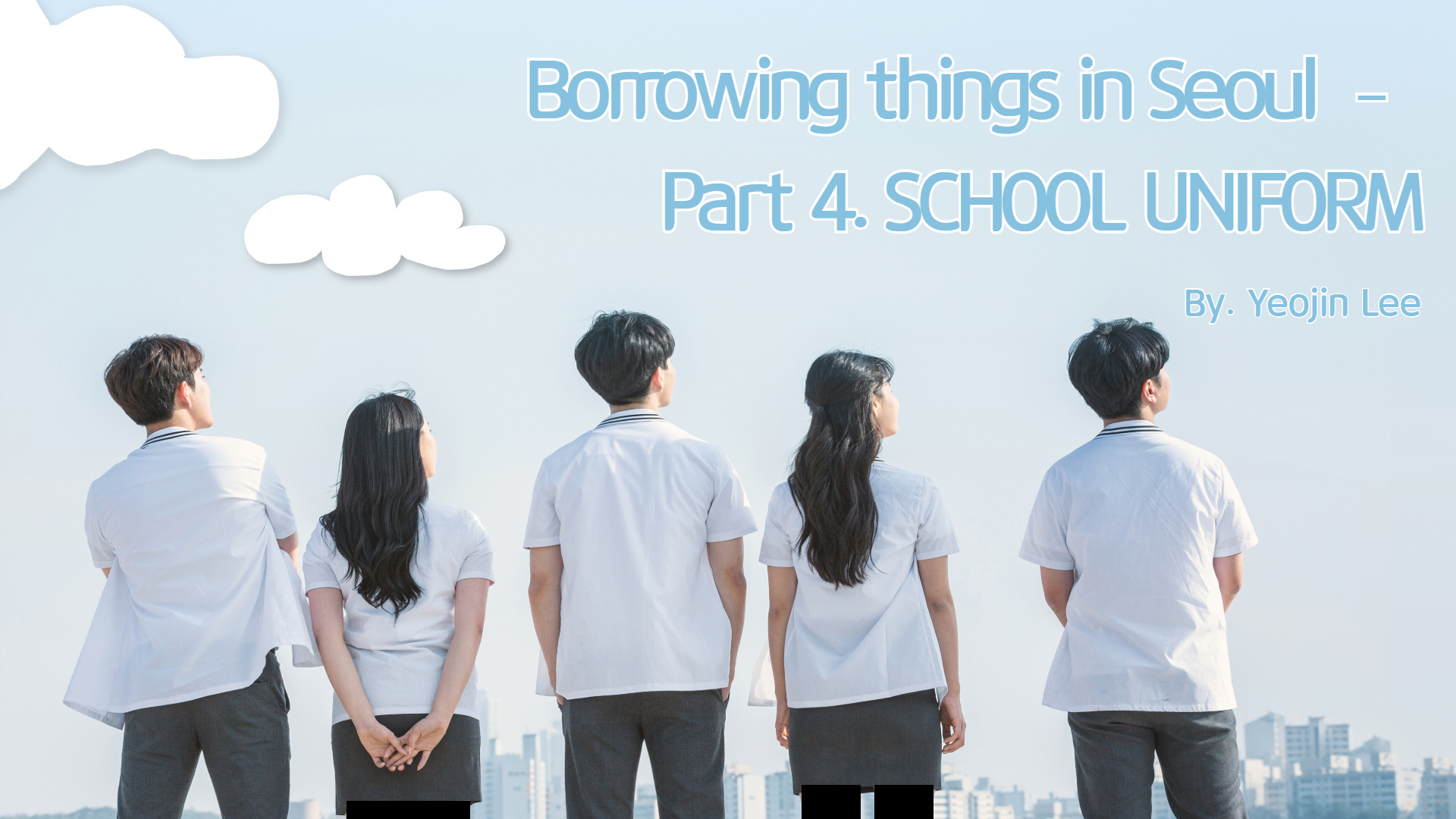 BORROWING THINGS IN SEOUL – PART 4. SCHOOL UNIFORM
23 July 2020 / Writer : Yeojin Lee
Borrowing things in Seoul – which might make your travel better
Part 4. SCHOOL UNIFORM
Do you remember the article last week? It was about Hanbok rental and other information. I hope it helped you.
Today's topic is about renting clothes in Seoul as well. Yet this time it's not Hanbok, but school uniform rental.
I know it may sound weird. Why do people rent a school uniform? We all have an experience going to be out in town with friends when we were teenagers. But at the time, we usually didn't realize how pleasant those trivial experiences were. So, even as an adult, you can rent a school uniform for those who want to have a small but enjoyable experience at the time. And this rental shop is there to give you the feeling of going back to your teens.
It is a rental shop that lends Korean uniforms during the modernization period. There are many distributions near Jung-gu(The center part of Seoul). This area preserves the shape of Seoul in the past pretty well, so if you take pictures in the old school uniform in this area, you will feel as if you were a Korean student during the 1970-1980 period.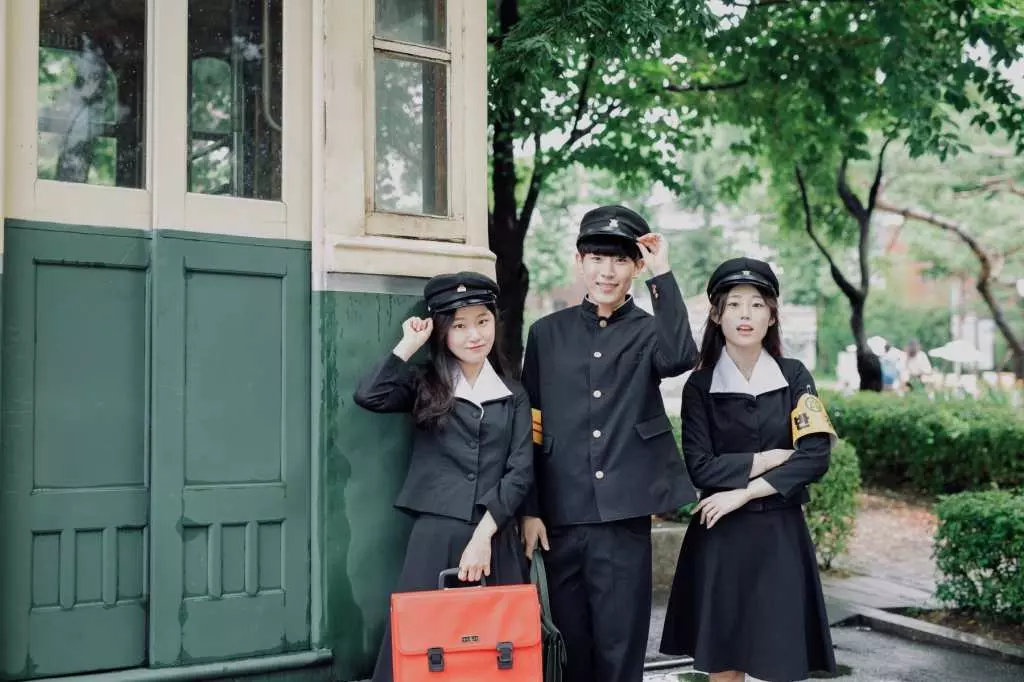 On the other hand, the uniforms worn by modern students are colorful and varied. The skirt is a bit short, but it's probably because it's not really the uniform that students wear. For those who are worried about exposure, you can also wear pants or leggings in the skirt. Or even girls can rent school uniform pants, so try it! This kind of shops have many branches in Hongdae or Jamsil near Lotte World.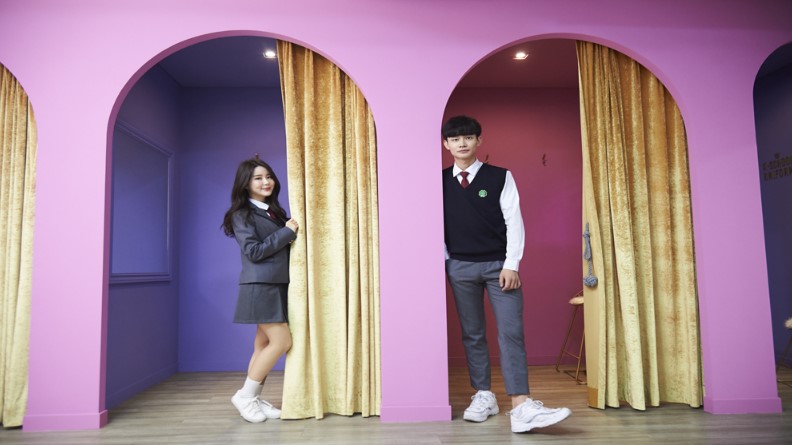 I'll leave some links for you. The upper is for old and modern school uniform, the lower is only for modern school uniform. And don't forget to check if they are open in this Corona period!
Gyobokmall(교복몰) ( https://gyobokmall.co.kr / Has modern and old design / For rental and sale / Has branches in Jongro, Jamsil, Hongdae and Myeongdong )
Ehwa Gyobok(이화교복) (http://www.ehwagyobok.com / For rental only / Located in Jamsil / 20,000won for a day )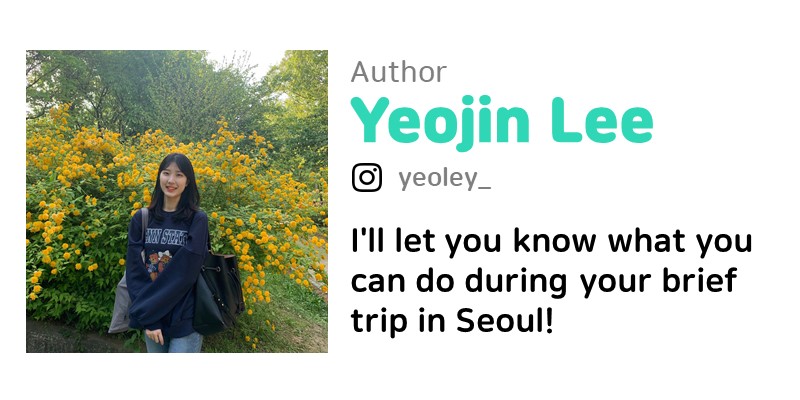 instagrammable
Mufko
rental
school uniform
travel
trip