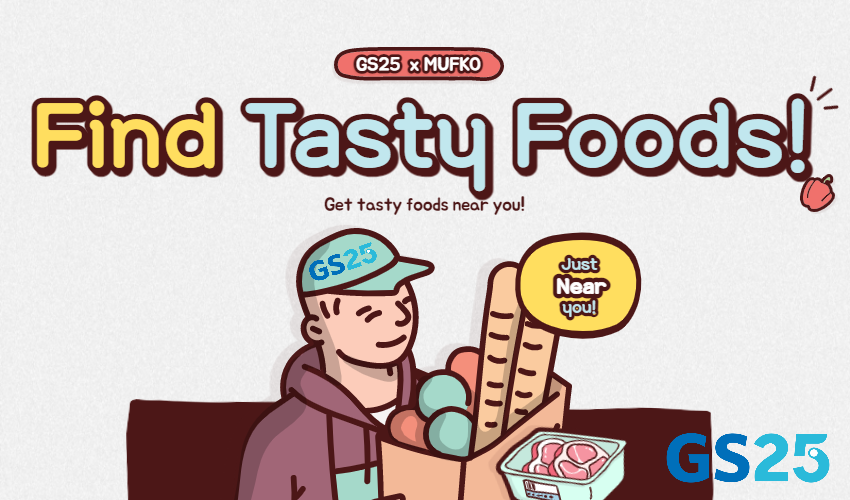 Recommended food in GS 25
Hi, everyone!
Long time no see.
This is MUFKO again.
I pray you are in a state of good health for both you and your family and this year brings even more prosperous opportunities regardless of the COVID-19 pandemic.
Today, I'm coming back with interesting news!
Because of Covid-19, we usually got stucked in home and it is hard to meet friend in restaurant and even hard to eat out just near my house.
So, Today, I'm gonna recommend some foods that you can easily get from everywhere. Today, I'm gonna dig GS25, one of the most popular Convenience store in Korea.
I'm sure that you can find GS25, anywhere near your home.
So let's kick it!
I prepared 5 products that you can easily find in GS25!!
Caution!
All these foods I find are not Halal food!
These are foods
1.밥굽남)우삼겹덮밥 [(Bap gum nam) U sam gyeop deop bap]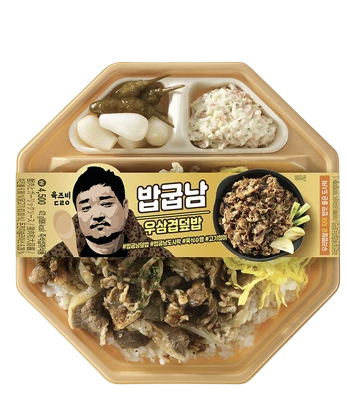 This Dosirak is a product, the result of Collaboration with a famous Korean youtuber [(Subscribers 133 Million people) 산적TV 밥굽남 – YouTube]
It is popular because it contains a lot of beef and is evaluated for its good cost-effectiveness.
Unfortunately, it may not use Halal beef. I hope someday there will be Dosirak made with halal beef in Korea.
Price: 4500 won
Good: A hearth amount of beef in it!
Caution: It contains beef and it may not be halal Beef.
2. 템플스토리 산채비빔밥 (GS25) Temple Story sanchae Bibimbap)
It is one of the most famous foods in Korea, Bibimbab is released in instant way to make
It easily can be eaten just by heating it in a microwave.
Unlike ordinary bibimbap, there is no "Gochujang (Korean Chili sauce)" and you can enjoy a savory and fresh taste.
Price: 4500 won
Good: All ingredients are not contained haram ingredients!
Caution: It is produced in the facility which also produced product with other pork
3. Multigrain Quinoa Snacks (Herb / Tomato taste)
It is an officially certified vegan food in Europe and is popular all over the world.
There are two types of snacks which are tomato flavor and herb flavor and they are popular for their salty taste.
Price: 1500 won
Good: 100% Vegan > No Haram Ingredients in it!
Caution: Nothing!
4. Malatangmyeon & MalaHuoguotangmyeon (마라탕면/마라훠궈탕면)
If you like the spicy food, these ramyeon will be your best choice.
For ramyeon with a Chinese style spicy "Ma la" flavor, we recommend Maratangmyeon and Marahuoguotangmyeon.
It has a sweet potato vermicelli, not plain flour ramen noodles, giving it a different taste.
Price: 2500 won
Good: Spicy which kicks your mouth
Caution: It is produced in the facility which also produced product with other pork
5. Oven Baked Garlic Stick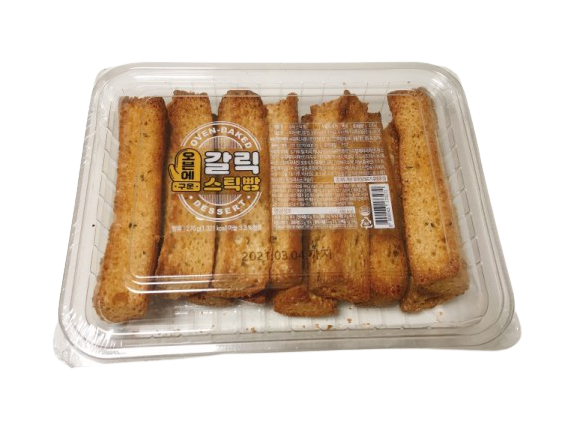 Garlic baguette, baked with garlic sauce ont the stick, is a very popular dessert and snack in Korea. Highly recommended for garlic lovers
Price: 6900 won
Good: Crispy! Must have snacks for Garlic Lover!
Caution: It is produced in the facility which also produced product with other pork.
Next time, I'll be back with more useful and fun news!
Bye!