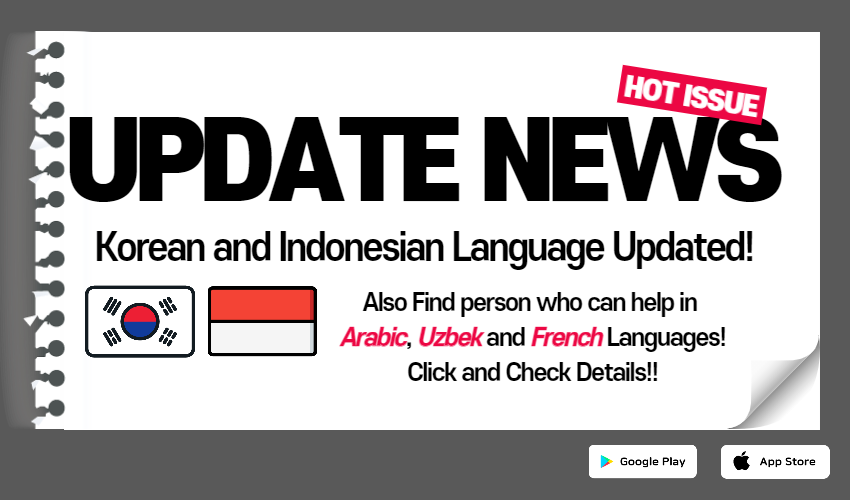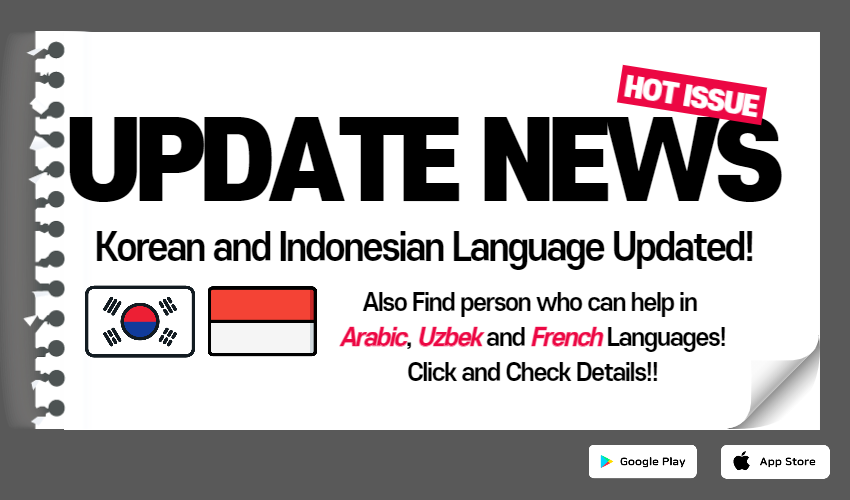 Update News! – Multiple Languages (IND and KOR)!
Assalamualaikum Warahmatullahi Wabarakatuh.

Hi, this is MUFKO!
I'm Coming back here with good news!
Finally We updated Multiple Languages in MUFKO app!

For now, We just updated Korean and Indonesian Language first.

You can update it in Play Store and App store!!

And also we are finding people who can help translating other languages like Arabic, Uzbek, French and so on.

For whom are willing to help us, Please contact to
"muslimfriendly.kr@gmail.com"

We will offer a small present for people who help us.

Thank you and Ramadan Kareem!!