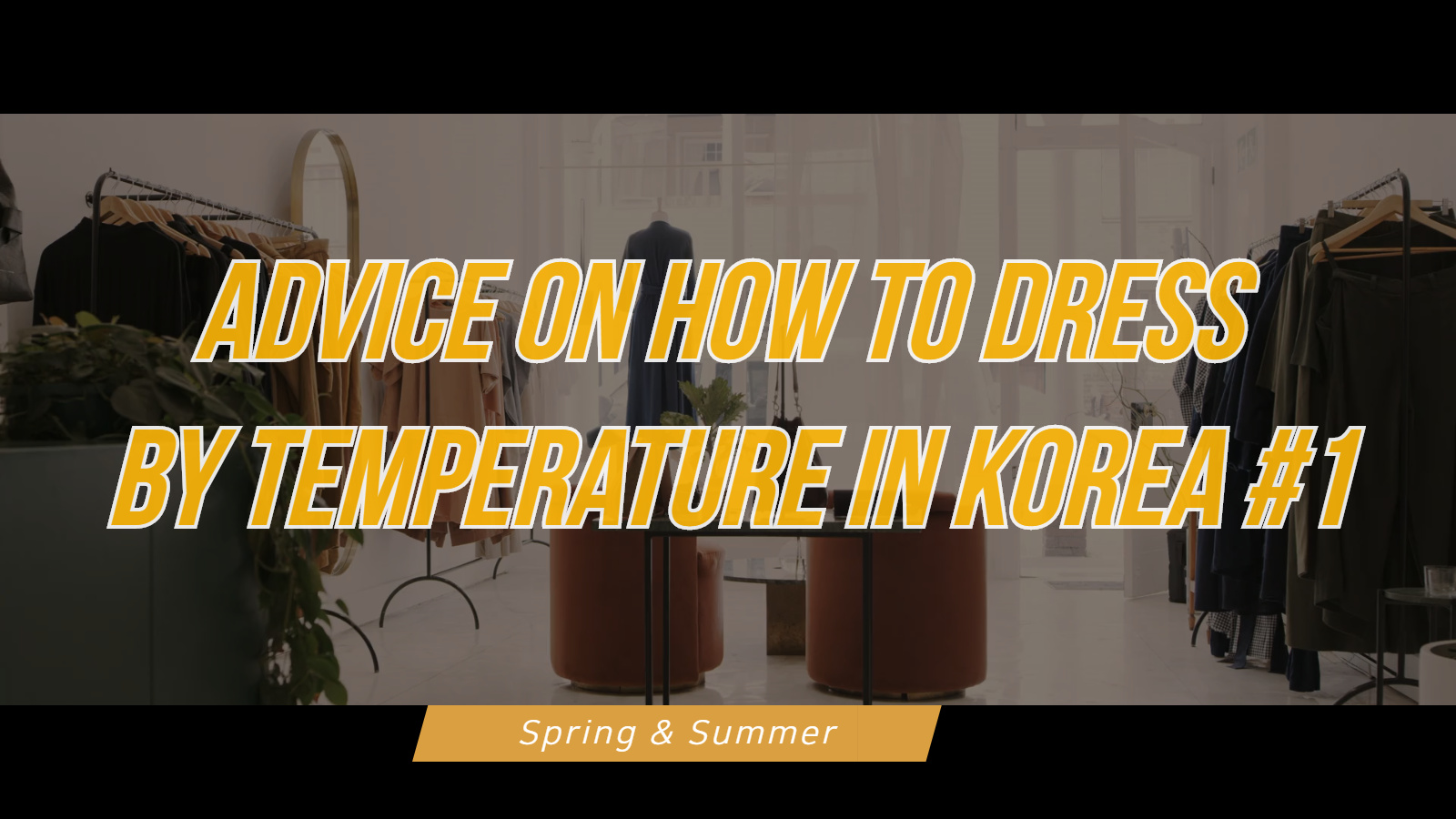 Advice on how to dress by temperature in Korea #1
07 August 2020/ Writer: Park Juyeon
Hello I'm Park Juyeon
One of the things that many people worry about traveling to Korea are clothes that are suitable for the temperature.
When you travel to Korea, search for the temperature first and you can enjoy a pleasant trip!!
So today, I'm going to give you advice on how to dress by temperature in Korea
Come with me!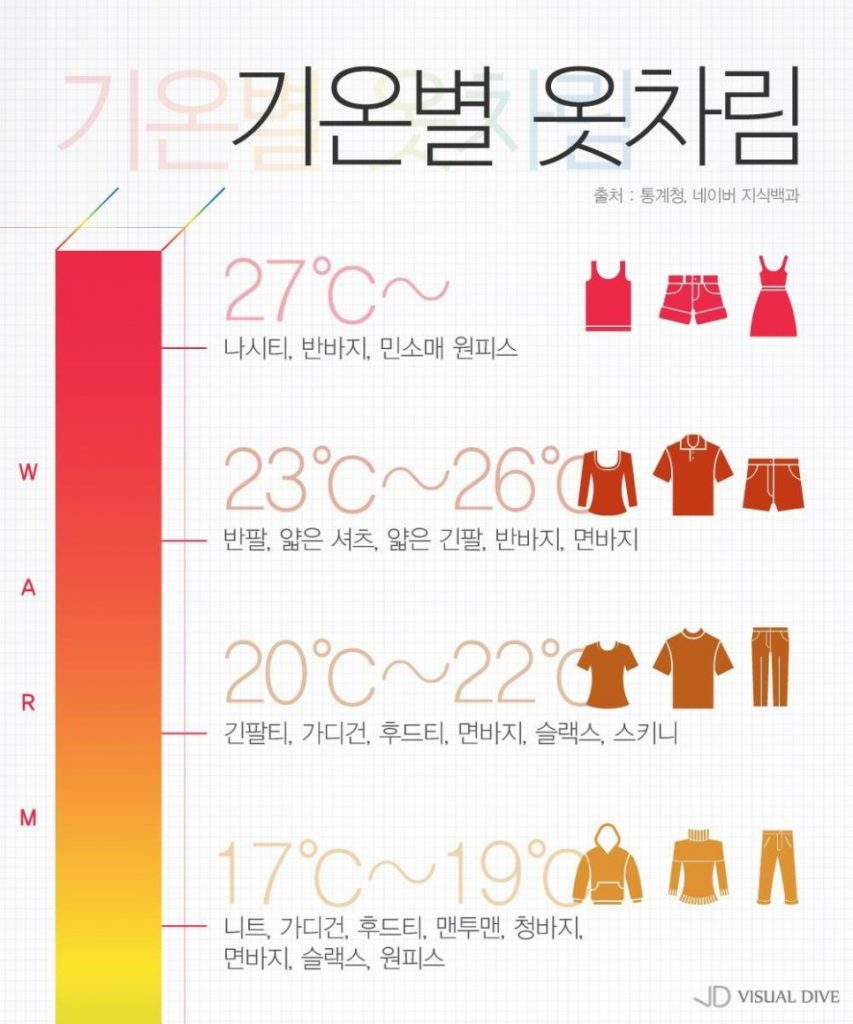 [27°C]
Sleeveless shirt, Shorts, Sleeveless dress
[23°C ~26°C]
T-shirt, Shirts, Thin Short, Long sleeve, Shorts, Cotton pants
[20°C ~22°C]
Thin Long-sleeved, Cardigan, Hoodie, Cotton pants, Slacks, Jeans
[17°C ~19°C]
Knitwear, Cardigan, Hoodie, Long-sleeved t shirt, Jeans, Cotton pants, Slacks, Dress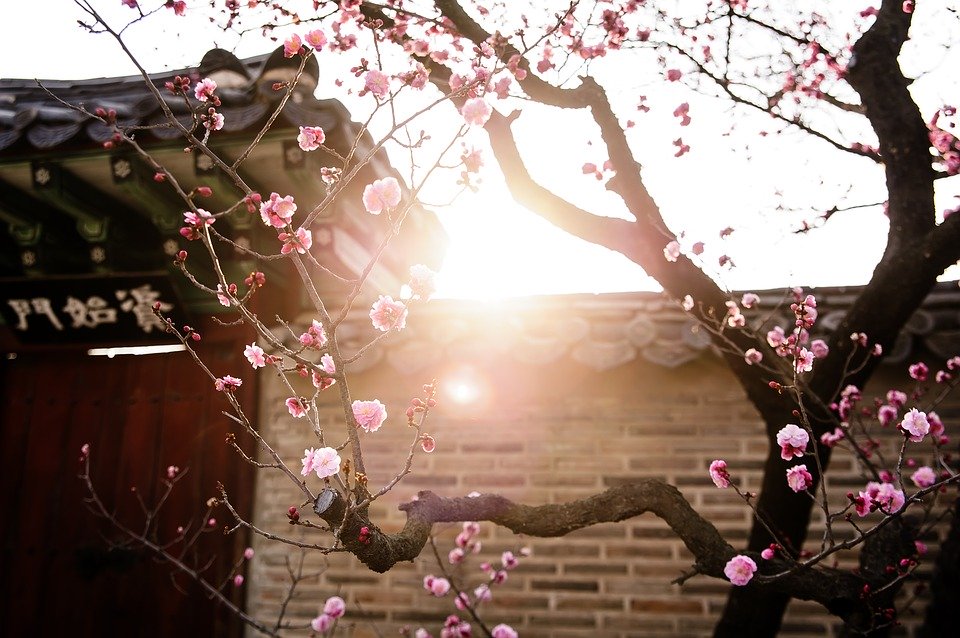 Spring
The average spring temperature in Korea is between 12°C and 25°C
It's in-between seasons in Korea.
It is important to wear clothes suitable for the changing seasons in Korea.
This is because you are more likely to be exposed to illnesses such as colds and other diseases.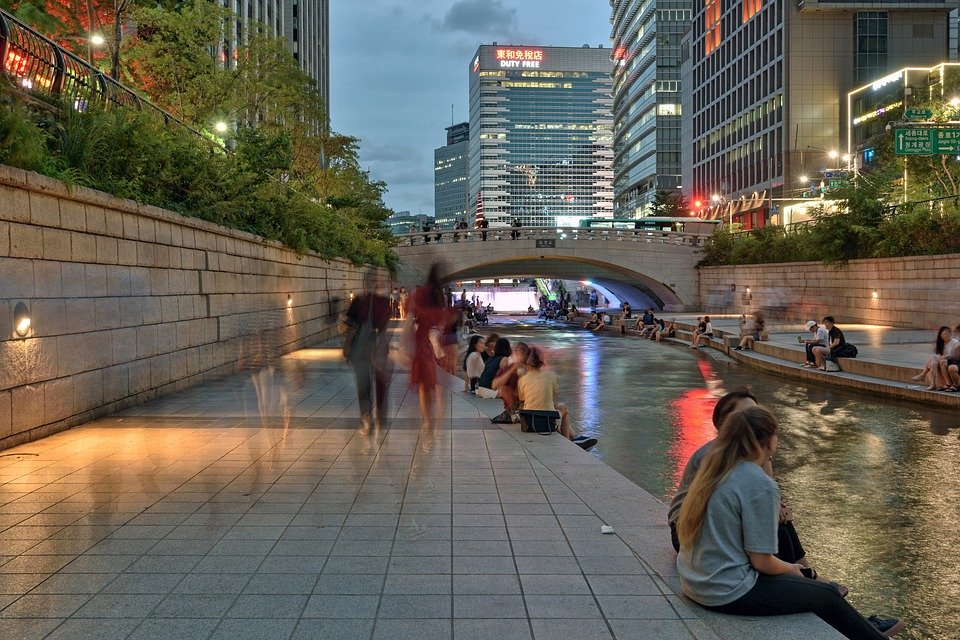 Summer
The average summer temperature in Korea is between 24°C and 32°C.
In particular, summer in Korea is not only hot but also humid, so be careful when wearing clothes.
Also, although the temperature during the day is high, the temperature can drop at night.
So if you need to go out at night, it is recommended to bring a thin cardigan.
Today I told about clothes that match the spring and summer temperatures in Korea.
I hope you get useful information in this article.
Next time, I'll talk about Autumn and Winter clothing in Korea.
See U next time!!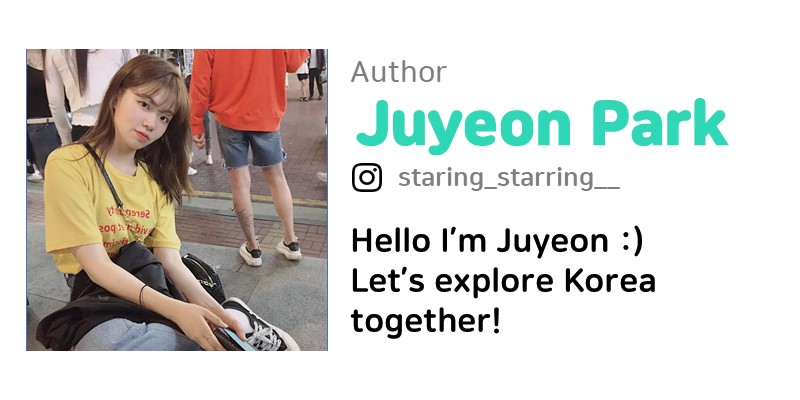 Korea
korea travel
Mufko
travel